According to the Ranking of the best global brands 2019 made by the consultant InterbrandToyota is among the 10 strongest brands in the world, occupying the seventh position thanks to its ecological innovations in terms of automotive design and is the one with the highest value in the market compared to its competitors. toyota logo It is simple but with great meaning.
Initially the company name was Toyoda, surname of the founder, which in Japanese means "Fertile rice field", which for a vehicle brand was unrelated. So it was decided to change to Toyota that does not have a meaning and is also created with eight brush strokes, a number that is considered lucky in Japan.
The first logo as Toyota was created as a result of a contest in which 27,000 proposals were submitted and featured the word Toyota in a red circle with strokes of the Japanese alphabet. In the 80's it is when the brand applied the logo design that we know until now.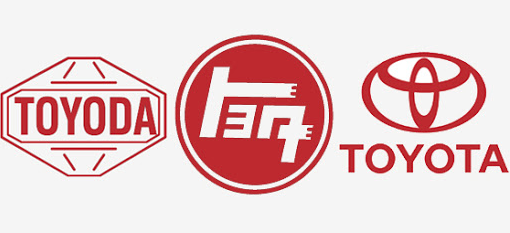 In 2019, Toyota had a redesign of its logo, including new typography and the predominant red color. In addition, a new slogan "Let´s Go Places" was added.

Related Notes:
# LogoDelDía: Harley-Davidson and its famous bar & shield
New Google Maps logo for its 15th anniversary
10 logo designers you should follow on Instagram
Current Toyota logo shape
After almost 90 years in the market, Toyota is one of the largest automakers in the world and the Toyota logo is considered to be a key to the company's success, as it demonstrates elegance and simplicity.
The three ellipses that can be seen in the logo of this brand represent three hearts: the heart of customs, the heart of the product and the heart of progress in the field of technology. A reflection of the company's commitment to its customers and a promise of reliability and satisfaction.
The use of red and white colors make this logo attractive. The font in which the brand name is written is a simple but elegant Roman style that gives the logo a look of beauty and confidence.
The Toyota logo is a symbol of luxury and quality products in the automotive industry.