The evolution of web design begins in the 90's and runs parallel to the history of the internet to this day. Today, web designers are among the professionals most in demand by companies around the world.
But do you know how it all started? At what point did web design take on relevance?
If you want to find out how web design became what it is until now and its importance, we invite you to look at the following infographic.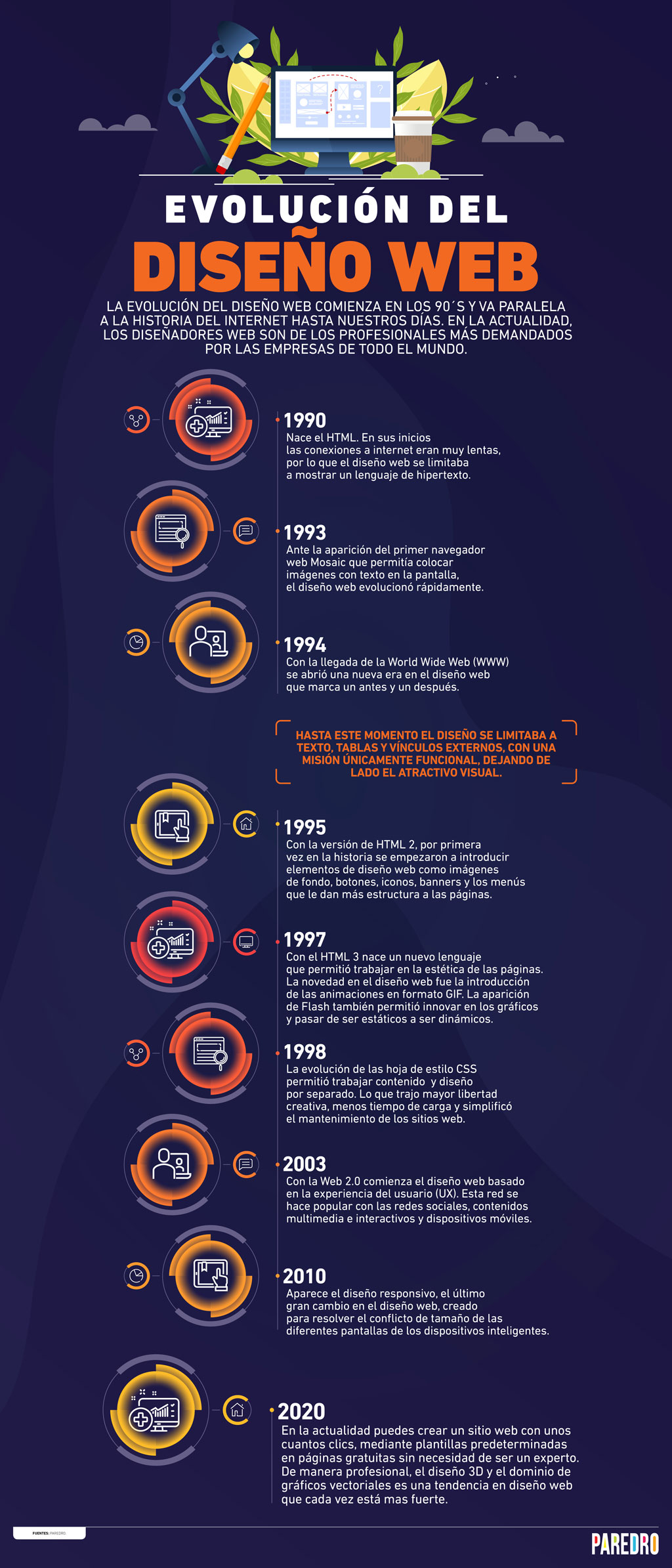 Related Notes:
The evolution of web design
Infographic: Basic aspects of packaging for children
Infographic: How does the brain perceive a logo?
Infographic: Differences between Designer and Illustrator