As part of International Women's Day, Apple redesigned the home page of its website with an interactive and scrollable index of photographs and biographies recognizing women. "Women who change history day by day". Among the women mentioned are activist Malala Yousafzai, film director Greta Gerwig, and fashion designer Diane Von Furstenberg.
At the center of the new website design is the latest Apple ad titled Behin the Mac, featuring the photos of these women, with their respective Mac. The video features audio from Beyoncé and a conversation by Chimamanda Ngozi Adichie called All we should be feminists.
This International Women's Day, we are proud to celebrate the women using their creativity for something bigger than themselves. Meet the women making history #BehindtheMac, set to @Beyonce'S anthem *** Flawless. Tap for a thread of their stories. # IWD2020 pic.twitter.com/NsdZ7FHiHW

– Apple (@Apple) March 3, 2020
With simple photography and a monochrome palette, the new home page carries an inspiring message that Apple gracefully displays. With which he seeks to inspire other women, whether they are art directors or are just beginning their creative careers.
The home page design also ties in with Apple's She Creates series, which throughout the month of March, sessions will be directed at inspiring creators, helping customers make creative use of various Apple products.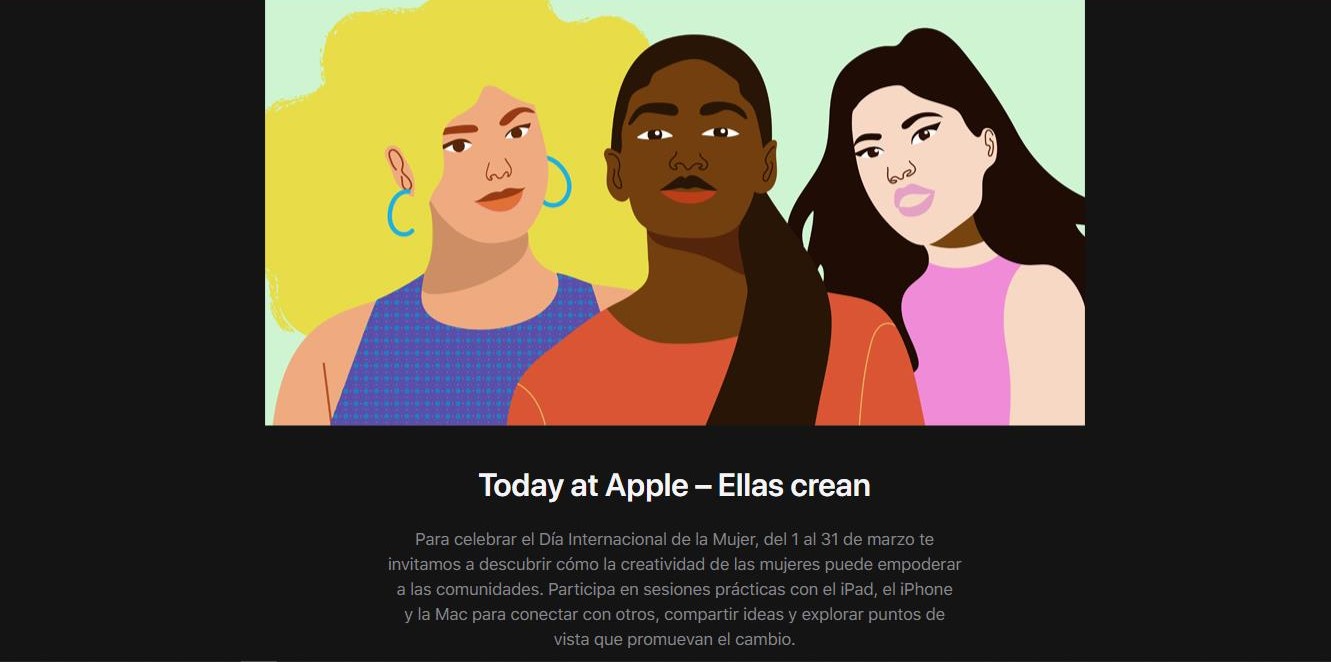 Related news:
Apple women
Hershey´s exposes creative women in its chocolate bars
TIME Magazine designs 100 covers for the Women of the Year project
Why is purple used on International Women's Day?