A few days ago the director of the photography application, Adam Mosseri, announced that the dark mode on instagram It would be available for the operating systems of iOS 13 and Android 10. Before the expectation of many users, the question arose of how to activate it, especially since no button appeared in the settings of the app.
You may be interested: Adobe Inc stops providing service in Venezuela and cancels all memberships.
It is indeed not possible to activate the dark mode on Instagram from the application, and it is Mosseri who in his social media announcement explains how to do it. To do this you just have to activate general night mode of your mobile device and that will consequently involve the app.
Starting today, you can use Instagram in dark mode on iOS 13 or Android 10. Turn dark mode on your phone to try it out. 👀

– Adam Mosseri (@mosseri) October 8, 2019
If you are wondering how to do it, then we explain:
Android 10: Settings> Display> Dark mode
iOS 13: Settings> Display and Brightness> Dark mode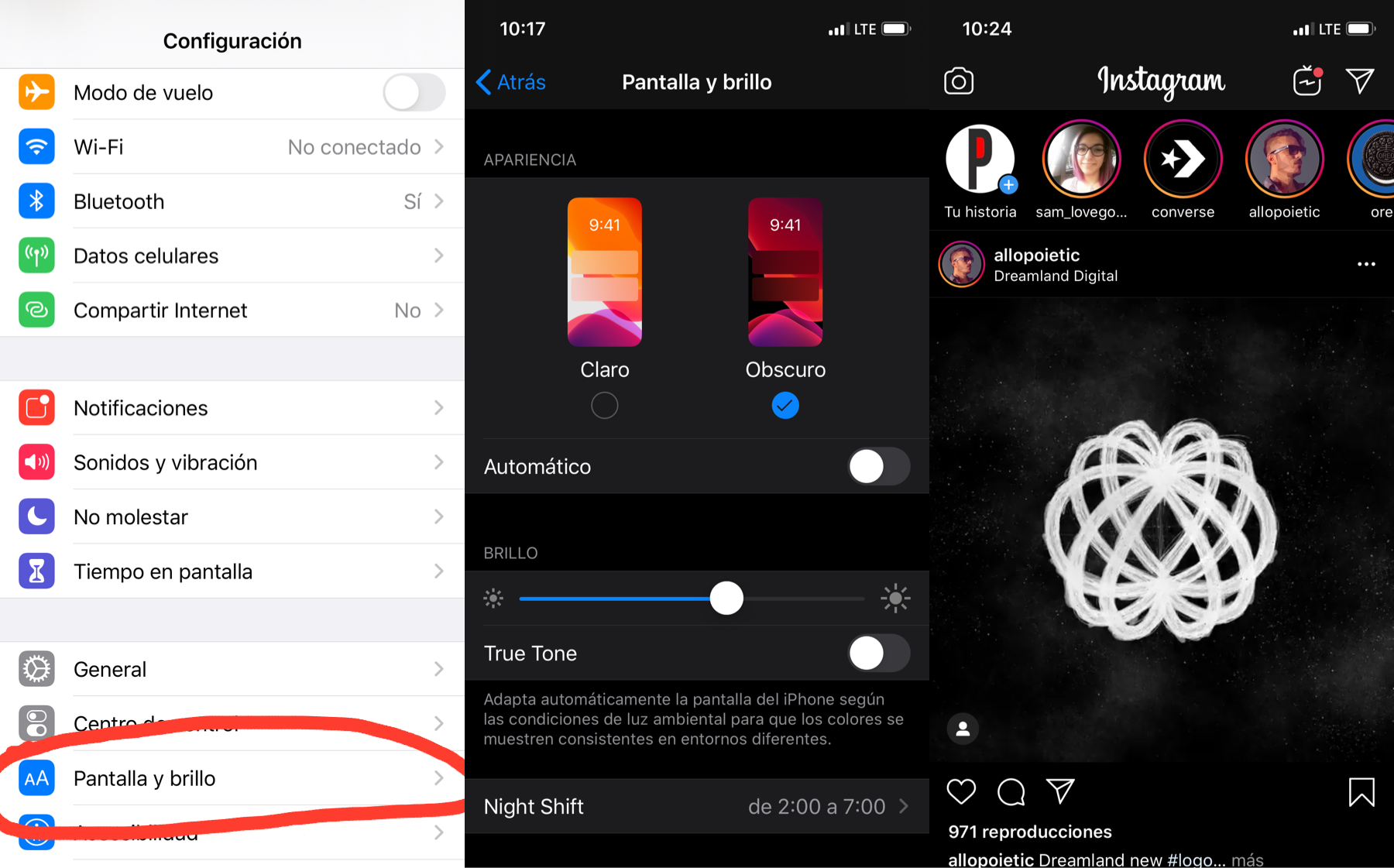 This could generate discontent among consumers since if someone does not like the general night mode of their device, they will not be able to opt for Instagram. One of the advantages of using the dark mode in the application is to visualize the content the best without hurting the eyes, in addition to creating contrasts between the photos and the background of Instagram.
Trends in this type of display are increasing, since different applications such as Facebook Messenger, Chrome and the operating systems themselves launched their versions of this modality, this with the aim of offering better navigation and improving the user experience.