The best iPad apps or apps for designers allow creatives to work as well as if they were on a laptop. But among so many Apps proposals, knowing which apps will help you improve your professional life as a designer is key, which is why we have put together these suggestions for free iPad Apps for designers.
By downloading these free iPad Apps for designers you will have new tools that will support you in your designs or creative works. Proposals range from wireframe design, vector graphics, color palettes, and sketch creation.
1.Pocket Pallet
This application is for color lovers looking to create an infinite number of color palettes, which you can customize from scratch or based on a photo taken directly from your iPad and save your creations to consult them as many times as you want and incorporate them into your designs.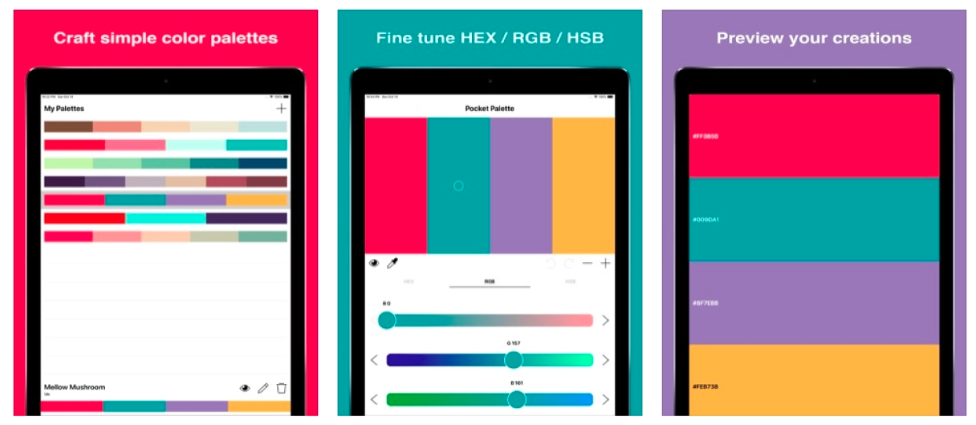 2. Adobe Capture
This free iPad application allows you to take photos and based on them create brushes, textures, color schemes and even custom scalable vectors. Then you just have to save them to your Creative Cloud account and be able to use them on your computer in Adobe software. This app offers you top-notch editing tools. It is also available in its iPhone version.

3. Vectornator X
This vector graphics application allows you to create digital works directly from your iPad or iPhone. Its tools are similar to Adobe Illustrator's and you can export your work directly to the same Adobe software.

4. Poster Creator
With this App for iPad and iPhone you can quickly create graphic pieces, which you can use for online flyers, posters and banners. Although it is template based, in this application almost everything can be edited. The free version offers a simple layering system, means for saving projects and many export options.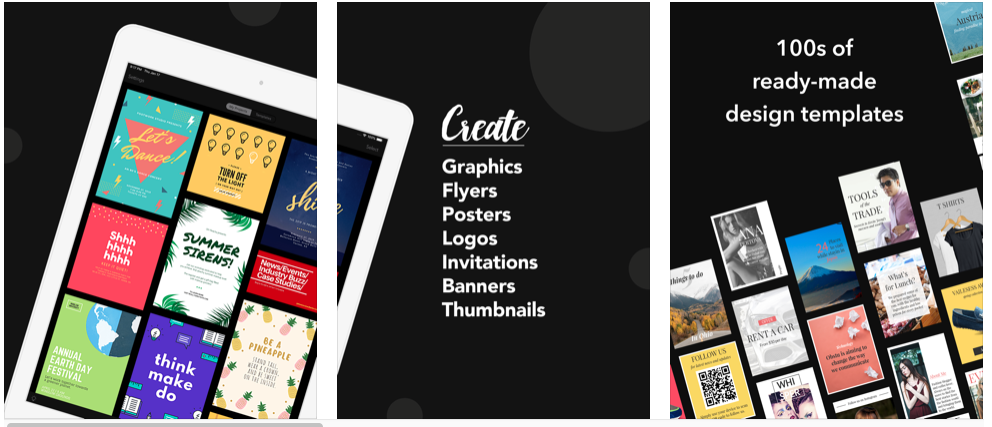 Related Notes:
5 tools to choose the perfect color gradient for your designs
5 online games to improve your graphic design skills
5 tools to generate color palettes for your designs
5. Universe – Website Builder
The block system of this application helps you create a website in minutes. For free, Universe offers you an easy to use, smart and simple app aimed at creating web designs suitable for the touch screen. It is also available for iPhone.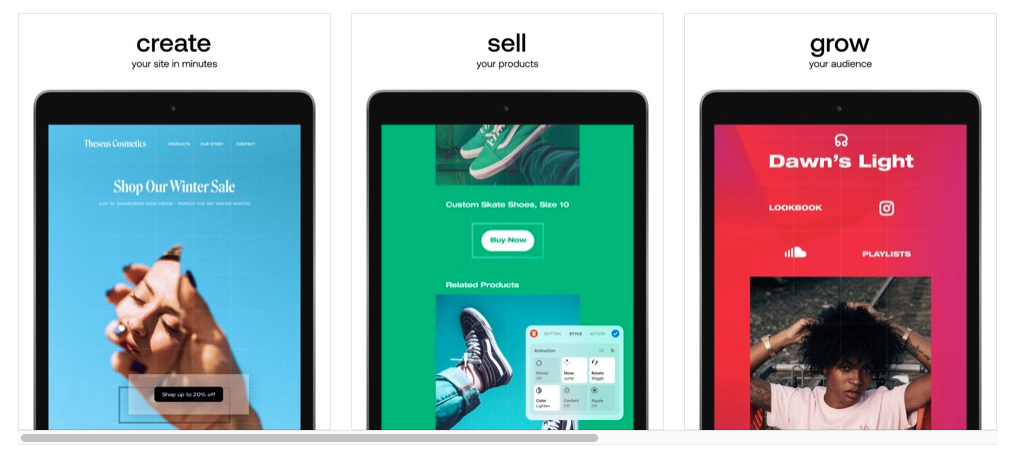 6. What The font
This tool is excellent if you are one of the creatives who always focus their attention on the typefaces they see around them and want to know what font was used. Just taking the photo and uploading it to this app will show you similar designs or the exact font used.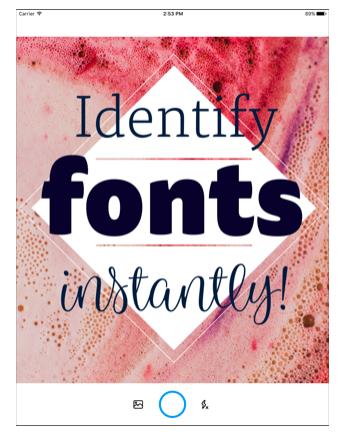 7. Adobe Photoshop Sketch
This application is useful for when you are away from your computer and you come up with a design idea. Use her variety of brushes, pens and shapes to put it together on a digital sheet. You can import your sketches into Photoshop to polish them.